Make Your Home Impressive With Modern Staircases
20 . 02 . 2018
When people plan how their new home will be laid out and arranged, they rarely take into consideration staircase design. They incorrectly assume that it's the last thing to be incorporated, but this is not necessarily the case – stairs will always attract attention, regardless of their features. This is why we think it's highly important that you start thinking about their design from the beginning. As you will see, modern staircases can really make your home look impressive.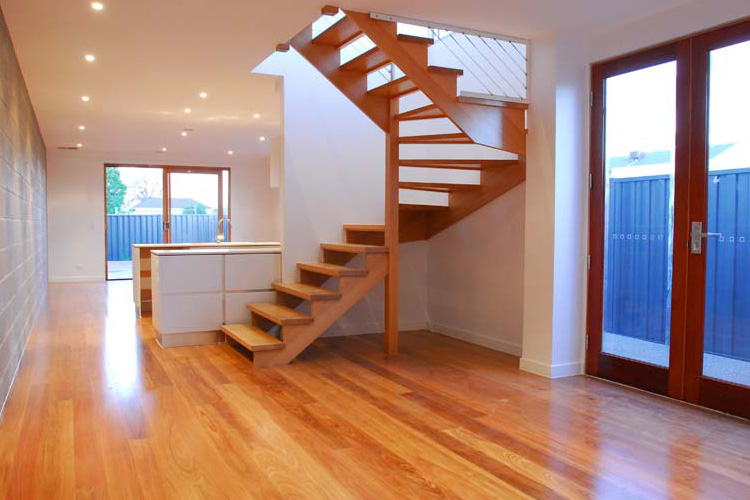 Space Efficiency
If you're the kind of person who is loath to waste even an inch of usable space, you might want your staircase to do double time as functional storage. From shelving and cupboards to a powder room and wine rack, there are plenty of ways that you can put the space to good use.

Floating Freely
For cutting edge design, you cannot beat floating stairs – particularly in a modern or contemporary home. This choice will help you to create a very functional interior that complements the simplicity of minimalist design, plus they will feel as if they take up very little space at all.

Sensual Scaping
These modern staircases are really fascinating and elegant. They provide the illusion of weightless materials, even when timber and other heavy materials are used. Starting with broad components at the bottom, they taper as the flight rises up to the next level and beyond.

Metal & Greenery
Have you ever considered that metal and plants can create the perfect blend of nature in all her beauty? Whether you position the staircase against a window with ample greenery outside or you place some potted plants strategically on the treads, the results will be amazing.

Tiled Wonder
Why not inject some Spanish heritage into your stairs by adding some Talavera tile cladding to the sides? Not only is this highly attractive, it's also very practical – tiles are incredibly easy to keep clean and they can actually help to keep the home cooler in summer.

Illuminating Glass
We cannot write about modern staircases and minimalism without adding glass into the discussion. The ultimate in contemporary materials, glass is a fantastic way to inject more natural light into your home – it will flow through the windows and into the stairwell with ease.

Cable Railings
Another more modern addition that is becoming more popular in staircase design is cable railings, which extend vertically from the treads to the ceiling. They will allow plenty of natural light to pass through, as well as give the illusion that there is nothing there at all.

Wall Integration
If you're really going for a minimalist effect, wall integrated stairs could be for you. When viewed from the side, they seem to almost dissolve into the wall. Not only does this make the room feel larger, the absence of mess and extra rails can be somewhat freeing.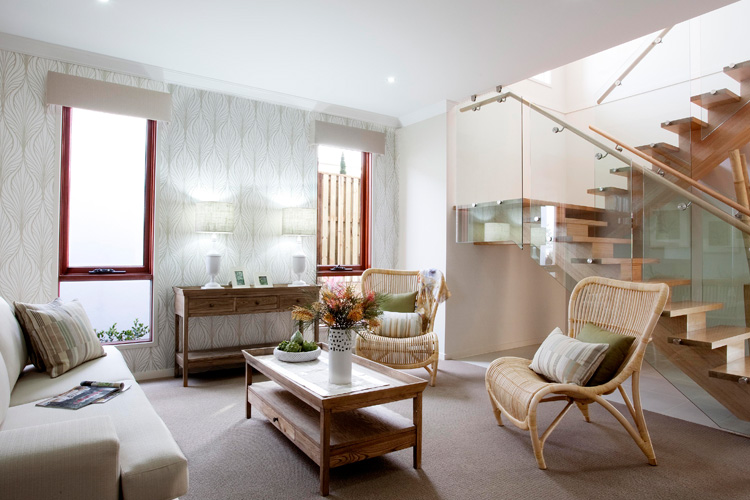 There is no right and wrong when it comes to modern staircases – instead, there is only the needs of your home and your family, and how they can be met in the most aesthetically pleasing way possible. To ensure that your staircase is everything you wanted it to be, contact the team at Gowling Stairs – we can help you to effortlessly merge the various levels of your home in a way that is truly impressive from the ground all the way up.