How modern staircase design plays a vital role in the architecture of a house
20 . 03 . 2018
At the simplest, most functional level, a staircase is designed to transport us from A to B (from one level of the home to another). But it's more than the connection of the horizontal movement with the vertical movement and more than just another "point of circulation" in the home – whilst there's no getting away from the utility of a modern staircase design, it is also one of a handful of architectural features in a house that can make a real statement.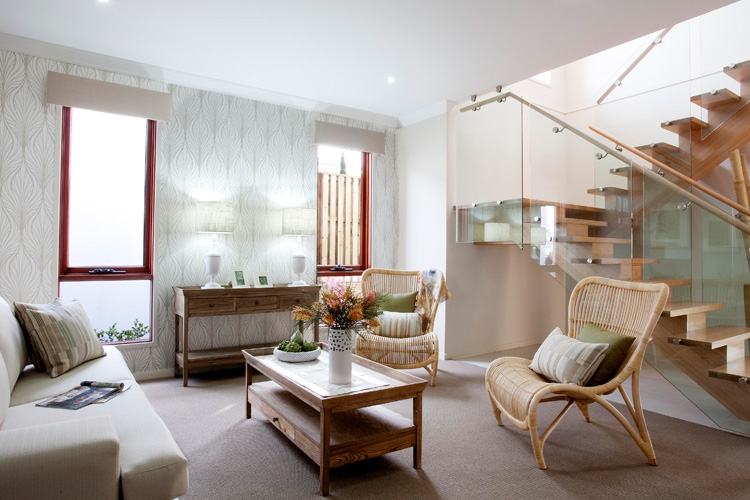 A lot can happen underneath the stairs
In older homes, you will often find that the space below the staircase was used to stow all manner of clutter – from sporting equipment and camping gear to old toys and Christmas decorations, all piled in on top of each other. It was hidden away from view by a small door that was rarely opened. These days, however, we're making this space a real feature of the design and ensuring that it provides the type of storage that you want and need.
There are a variety of solutions to choose from, including: stepped shelving (which makes a great bookshelf), built-in drawers (which are useful for spare linen and toys), a wine rack (which is a fantastic way to show off your collection), a built-in seat (which is great for putting on your shoes of a morning), a study nook (which is useful for the kids) and even a small powder room (which is handy if you don't really have anywhere else to put one).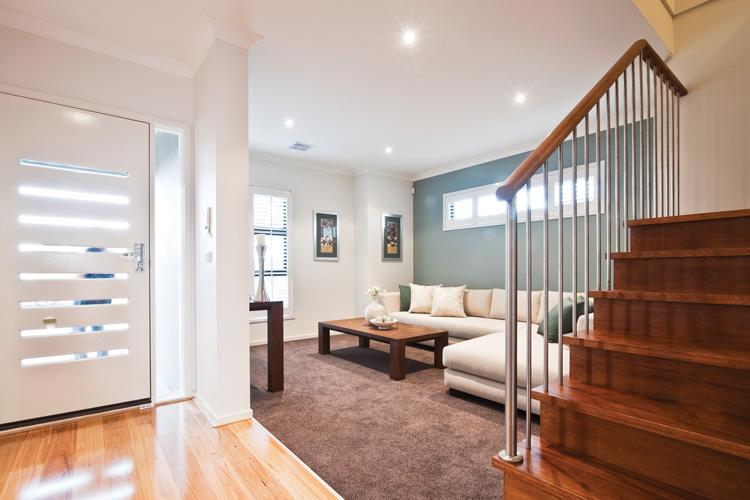 Think of stairs as a work of art
Modern staircase design can really make a dramatic statement, limited only by your imagination and the laws of physics. There are floating stairs and suspended flights (which seem to defy those very same laws), and there are ribbons of folded metal or timber. Some designs are minimal and efficient with space whilst others are lavish and expansive. The options really are endless, particularly when you start to think of the flight as a work of art.
When you start to think of the staircase as being a visual medium as opposed to just a functional one, all sorts of doors will open for you. Don't be afraid to think outside the box and try something that no one else has before. Take the views of one particular Australian architect, for example, who views the stairway as useless floor space – so he built one in the front yard as opposed to trying to slot it somewhere else in the floor plan.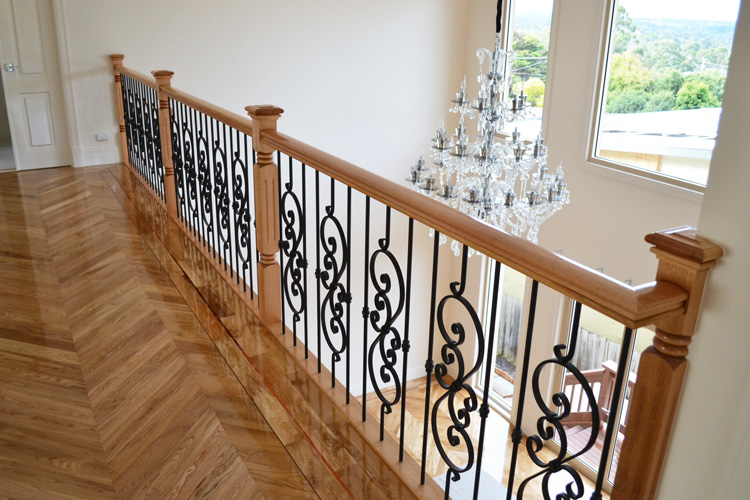 Whether you're in the process of designing your dream house or you're looking into ways that your current home can be updated, the design of the staircase and the role that it plays in architecture cannot be overlooked. In fact, the modern staircase design should be one of the key aspects that you consider in the early stages of the project to ensure that it slots seamlessly into the home and provides a focal point for many years to come.