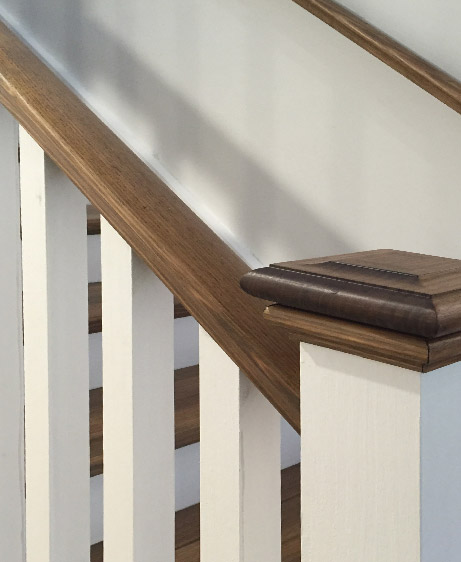 Timber Handrails
By far the most popular choice, timber handrails are incredibly versatile because they can be used with almost any staircase design. Please note that our 60mm round wood stair handrail is not suitable for use with timber balustrading in our standard size (44mm x 44mm).
"A variety of timbers are suitable for being crafted into stunning wooden handrails for stairs; let us know if you have a particular species in mind".
We have a number of options to choose from, including:
Various mouldings are available
All timber types are suitable (such as pine, KDHW and other exotic species)
A number of profiles are available (such as no 14, no 7, rectangle, etc)
Handrails + Finishes
We have three options when it comes to finishes for timber handrails in Melbourne – painting, staining and clear coat (or varnishing). If you wish to paint your wood railing, you should opt for pine. For staining or varnishing, however, you should choose KDHW or an exotic species of timber.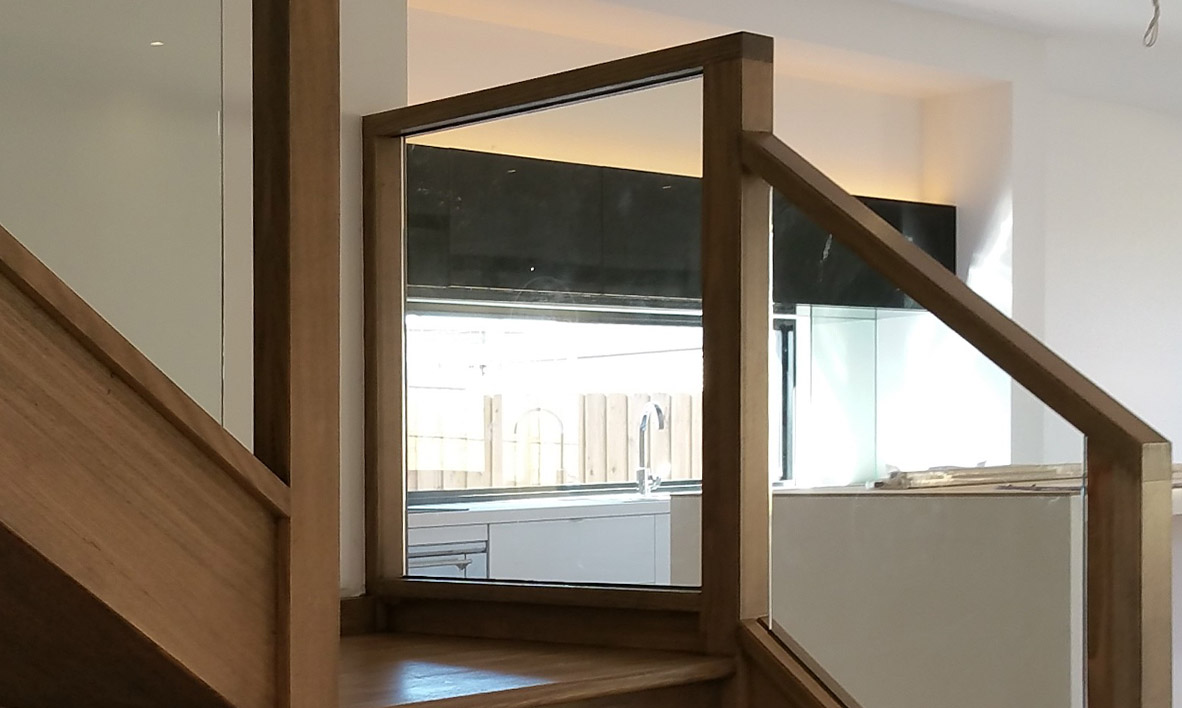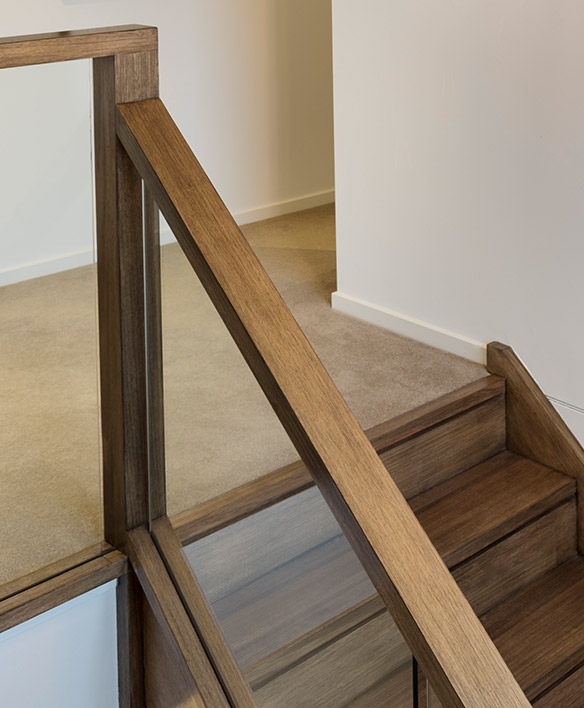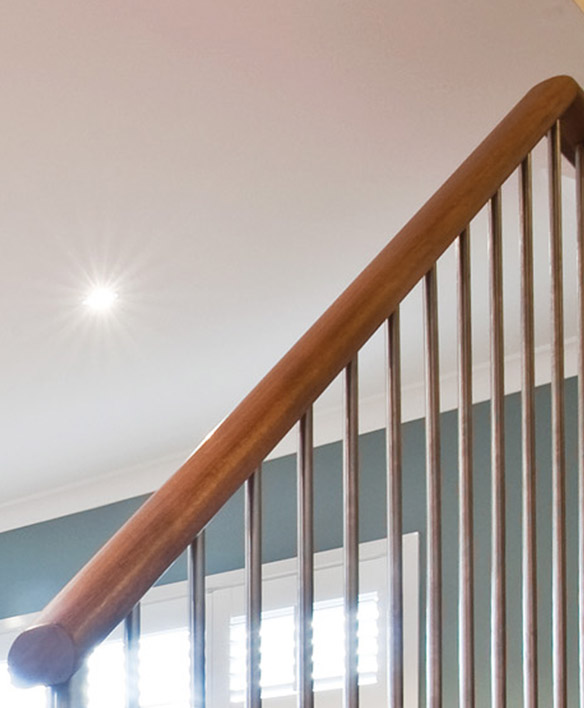 Areas We Service
Gowling Stairs crafts a range of timber handrails for stairs for all areas of Melbourne and wider Victoria. Some of the suburbs we service include: Balwyn, Glen Waverley, Doncaster, Camberwell, Hawthorn, Kew, Caulfield, Bentleigh, Brighton and Toorak.