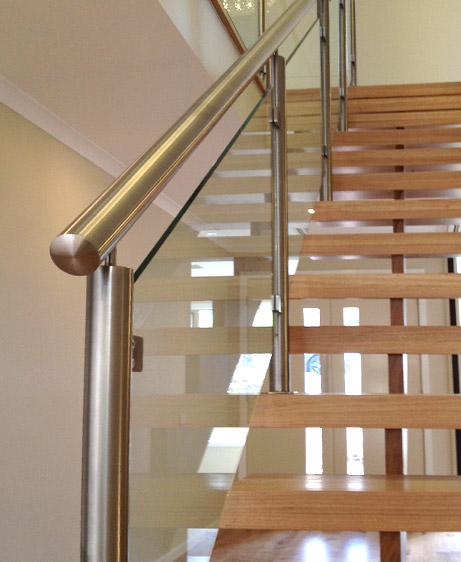 Stainless Steel Handrails
A strong eye for detail is what matters when it comes to the design and manufacture of stainless steel handrails in Melbourne – the good news is that we have this in spades. From combining it with the balustrade to choosing the perfect finish, our skills in the creation of steel railings is second to none.
"Many homeowners opt for stainless steel because of its durability and superior resistance to rust and corrosion".
We have a number of options to choose from, including:
Popular choice for modern and contemporary staircases
Choice of 50mm diameter round or 40mm x 40mm or 50mm x 25mm square styles
Can be used in conjunction with nautical wire and glass balustrading
Handrails + Finishes
Generally speaking, we have two finishes available for our steel handrails. The first (and most common) is polished, which achieves a shiny chrome-like appearance. The second is satin, which achieves more of a matte look and is very popular in contemporary designs.
Areas We Service
Gowling Stairs crafts a range of stainless handrails for all areas of Melbourne and wider Victoria. Some of the suburbs we service include: Balwyn, Glen Waverley, Doncaster, Camberwell, Hawthorn, Kew, Caulfield, Bentleigh, Brighton and Toorak.