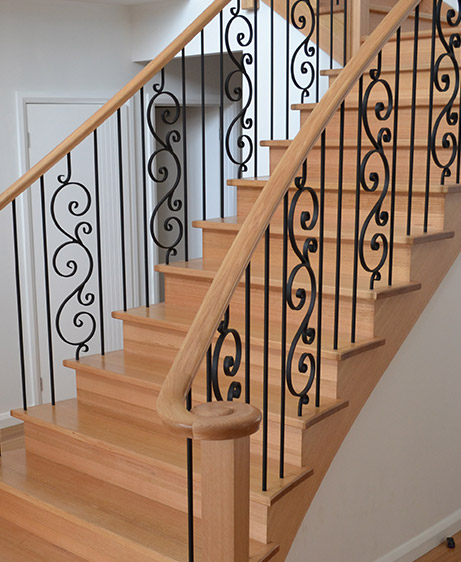 Handrail Features
If you want the handrail to add to the decorative look of your new staircase, there are a number of features that you could choose to add to the design. Please note that these features can only be crafted out of timber, but they will enhance and add a whole other dimension to your staircase.
"The little things may not be noticed, like decorative features, but it is these things that will have the biggest impact on those who encounter your staircase".
We have a number of options to choose from, including:
A popular addition for traditional staircases but can suit any style
End details could include curves, scrolls – whatever decorative elements you can think of
Features can be stained or painted in the colour of your choice
Handrails + Design
Over the years, we have crafted many different features for our clients' handrails, from elaborate scrolls to simple curves. If you have a particular decorative element in mind, feel free to discuss this with us – if such a design is possible, we will be more than happy to make it happen!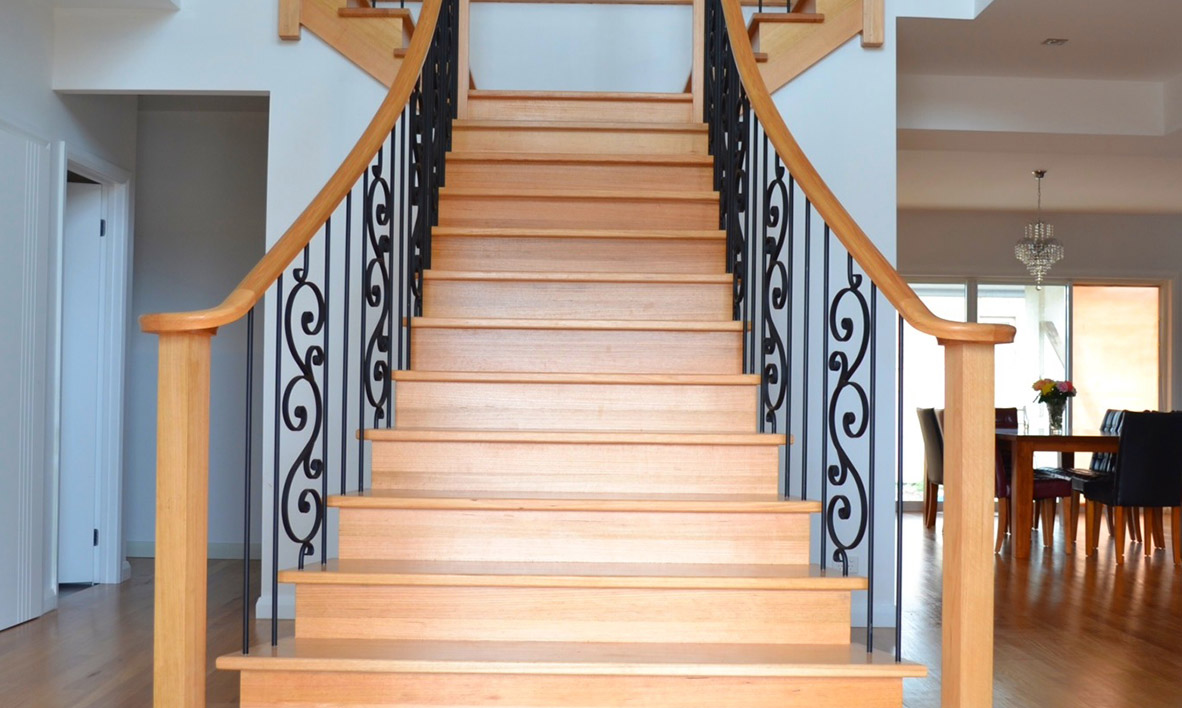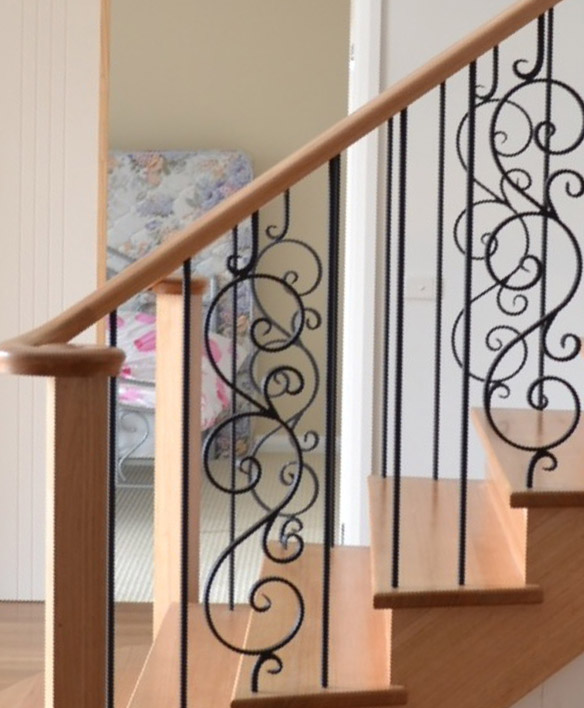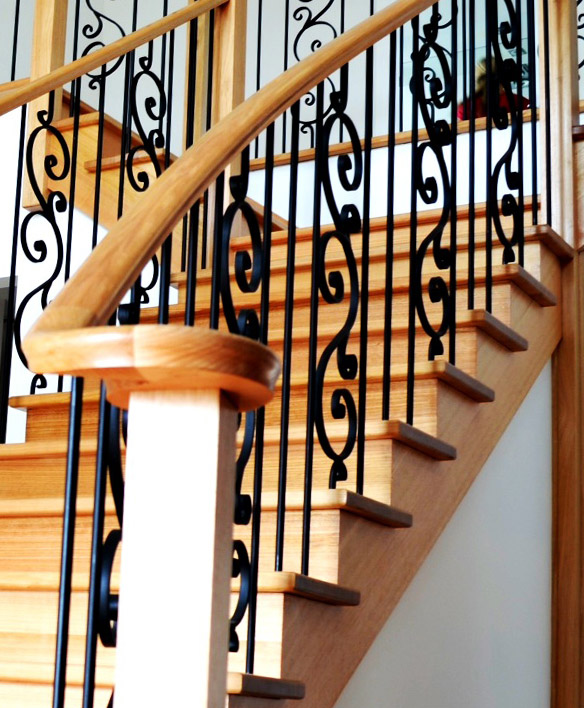 Areas We Service
Gowling Stairs crafts a range of handrail features for all areas of Melbourne and wider Victoria. Some of the suburbs we service include: Balwyn, Glen Waverley, Doncaster, Camberwell, Hawthorn, Kew, Caulfield, Bentleigh, Brighton and Toorak.