A Guide To Proper Heights And Rises For Your New Stairs
07 . 03 . 2017
When putting together a staircase design, the correct step height and headroom must be considered for maximum safety. Local building codes and the physical limitations of the people using the stairs must be taken into consideration when determining the correct height. By speaking with an expert, you can rest assured that the proper heights and rises have been achieved.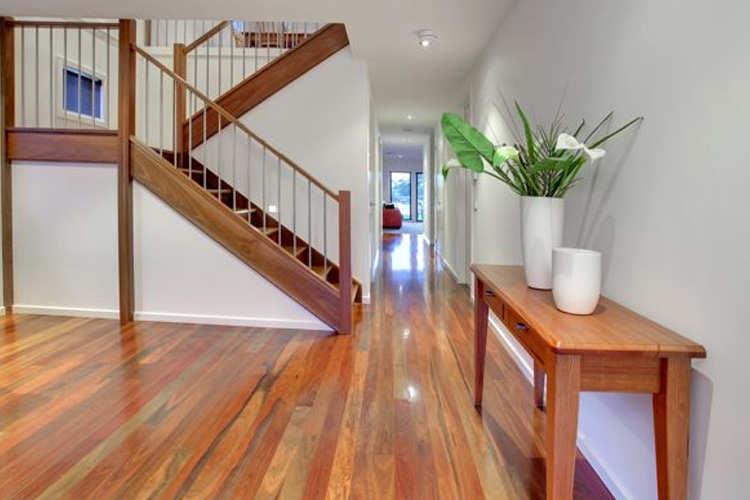 Riser Height
The riser is the vertical piece found at the back of each tread, which sets the height between one step and the next. This is usually a single piece of timber that's uniform throughout the staircase.
In Australia, riser heights should be uniform across the flight and should fall between 150mm and 180mm.
The nosing of each tread should generally not extend more than 30mm beyond the riser. This will help to reduce the risks of tripping and falling, which are some of the more common home hazards.
Headroom
Ensure that you don't confuse riser height with headroom height or the total height of the flight itself. The headroom is the distance between the nosing line and the ceiling.
You need to ensure that people can walk up and down the stairs without bumping their heads on either the ceiling or any low hanging fixtures. In Australia, the minimum headroom required is 2000mm.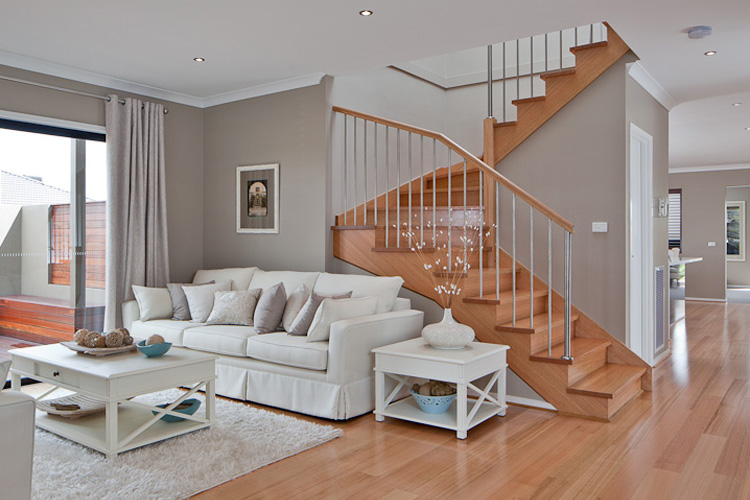 Open Riser Stairs
But what if you don't want risers? It is possible to design a staircase that is open between the treads, however, you need to ensure that a 125mm sphere cannot pass through the gaps. This is essential for child safety.
Limited Mobility
When it comes to children, the elderly and those with ambulatory problems, it is important to recognise that these people may have limited ability to climb a staircase or recover from a fall.
If it is impossible to avoid stairs, then proper precautions should be taken. A smaller riser height is recommended if possible. This will ensure that the leg doesn't have to be lifted as high.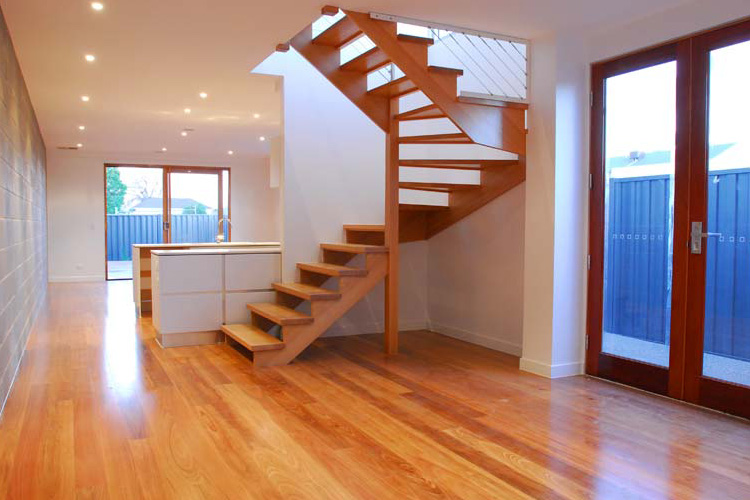 Tread Width
Once you've got the height sorted, it's important that you don't neglect the width of the treads. Treads need to be a minimum of 240mm going to comply with the building code.
If you are in the process of having new stairs designed for your home, we hope that the information provided above has given you a much better idea for determining the proper heights and rises. As there are so many areas to navigate, it is essential that you have sought the assistance of an expert; the team at Gowling Stairs is well placed to handle your design.